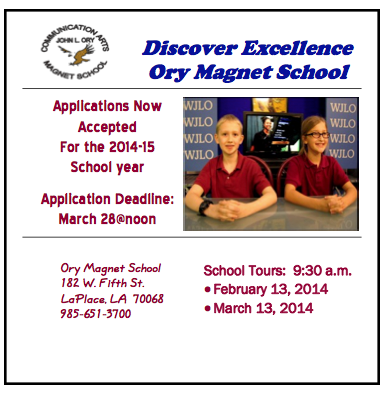 Welcome to the Ory Communication Arts Magnet online application
Thank you for your interest in John L. Ory Communication Arts Magnet School. We believe that our school offers the Kindergarten through 8th grade students of St. John Parish a quality education. Our school offers a curriculum where students learn the basics through the communication skills of reading, writing, speaking, and listening. Only residents of St. John the Baptist Parish are eligible to apply. There is no academic requirement to enter the lottery or for acceptance into the school. More...
Register for the 2014/2015 school year
Registration will begin on January 7th, 2014
The online application is currently closed.